On April 7th, 2017 Montgomery County's John James Audubon Center at Mill Grove broke ground on its $12 million new Visitors Center project.  Kimmel Bogrette Architecture + Site is honored to work again with Montgomery County, owners of the historic farm that was the first American home of John James Audubon, and with Audubon Pennsylvania on this milestone project.
The new state-of-the-art Museum and Visitor Center will welcome and educate people of all ages about local history, nature and Audubon's important contributions to art, Ornithology and natural history. Kimmel Bogrette's design embodies a "Life Among the Trees", reflecting the surrounding forest and wildlife that so inspired Audubon during his time in this natural place. The building's roof lines express the flight of birds, supported by "tree-like" columns that branch out to support the canopy. The nature friendly design incorporates bird-safe window features an observation deck and adjoining look-out patio offer views in four directions. The anticipated project completion is the fall of 2018.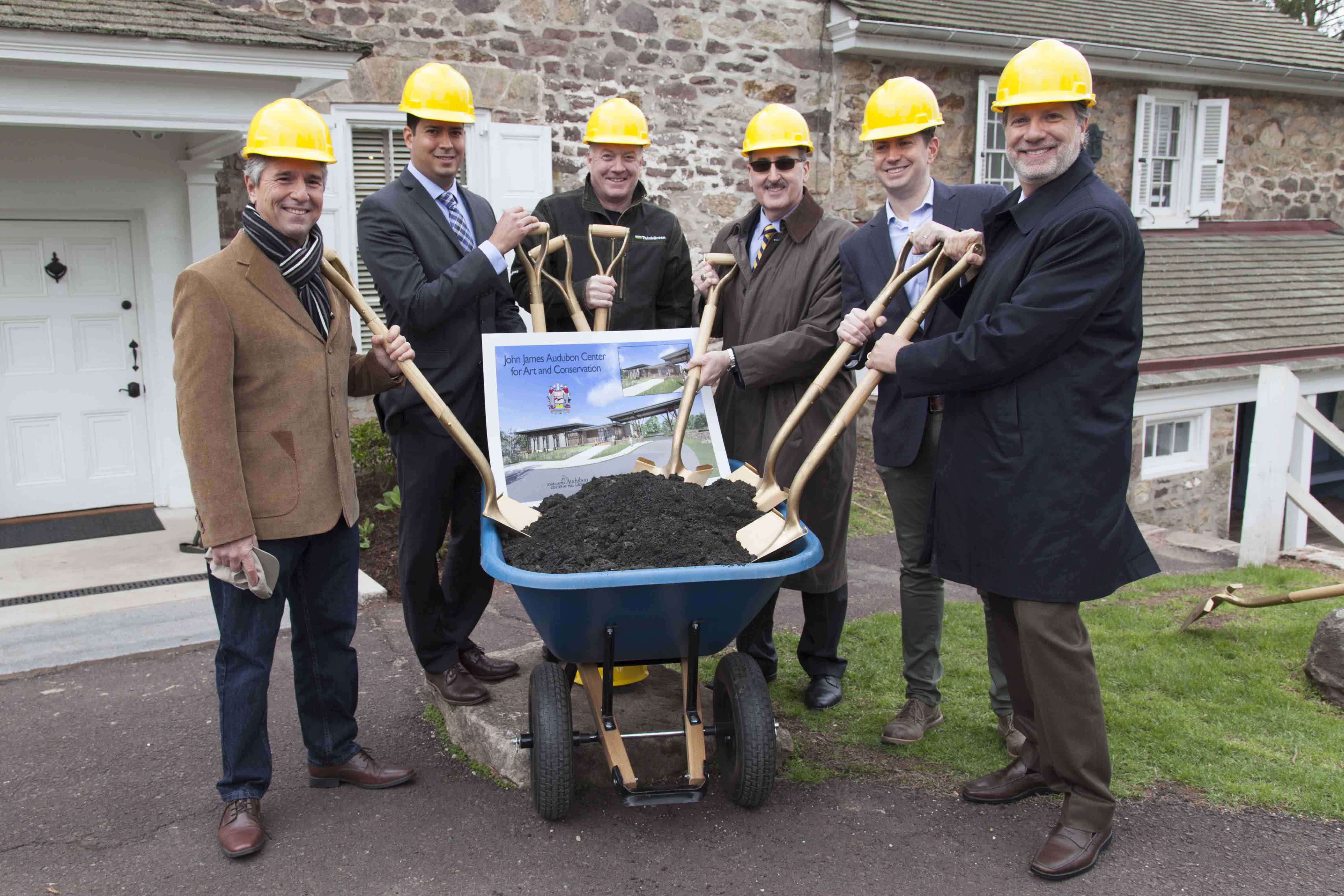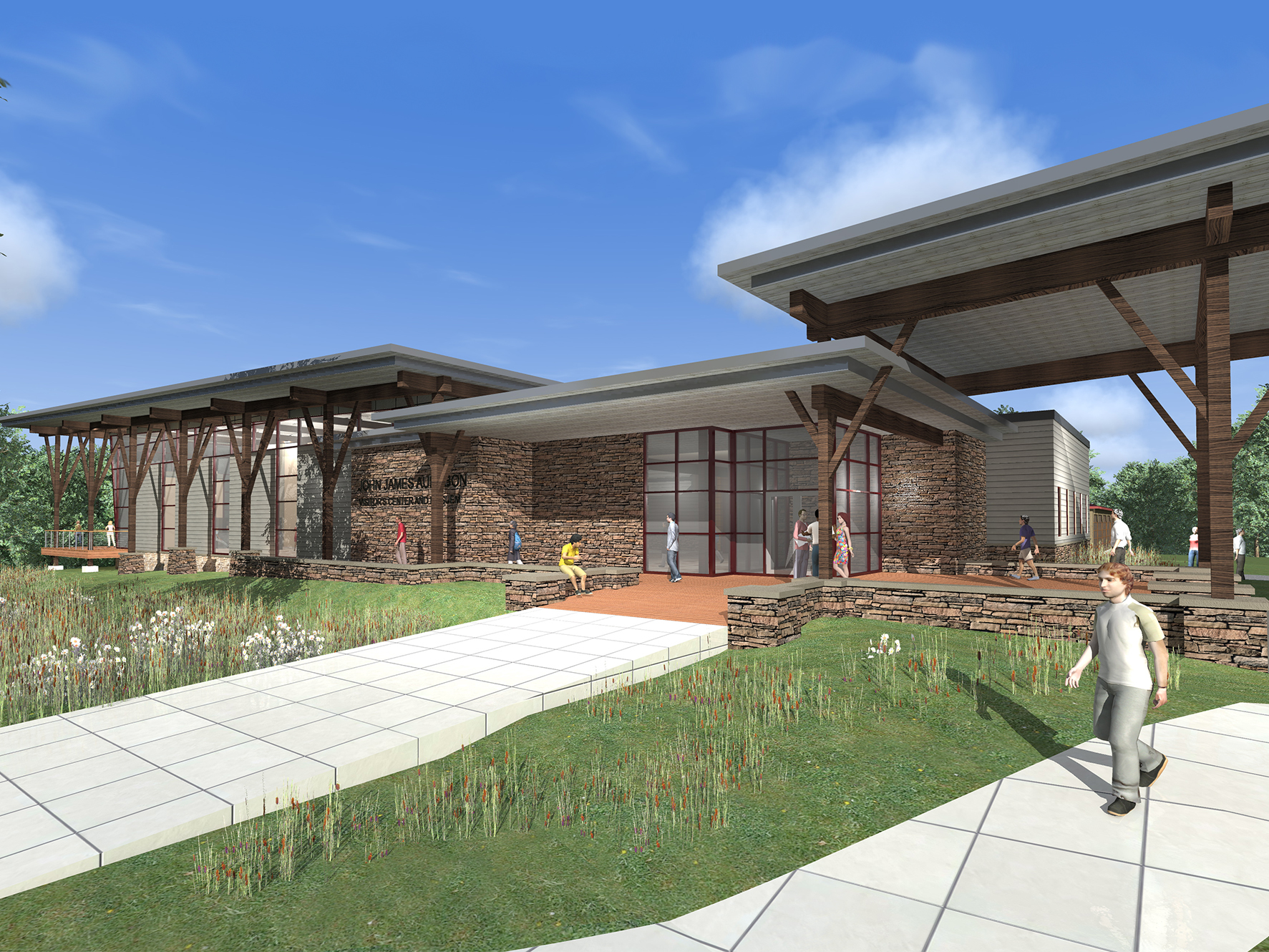 Part of the design & construction team from left to right: Jose Rossi, Chairman of the Board- AIREKO Construction; Randell Y. Torres, General Manager- AIREKO Construction; Tom Johnston, Principal- ThinkGreen; Gerard Fiore, Director of Estimating- CVMNEXT Construction; Matt McQuaide, Project Manager- Kimmel Bogrette Architecture + Site; James Bogrette, Interior Lead/Principal- Kimmel Bogrette Architecture + Site.
Kimmel Bogrette Design team not pictured: Martin Kimmel-Design Lead/Principal in Charge; Morgan Shinsec- Interior Architect; Jared Murphy- Project Designer.
For more information about John James Audubon Center, visit:  http://johnjames.audubon.org/news/new-john-james-audubon-center-art-and-conservation-mill-grove-partnership-montgomery-county